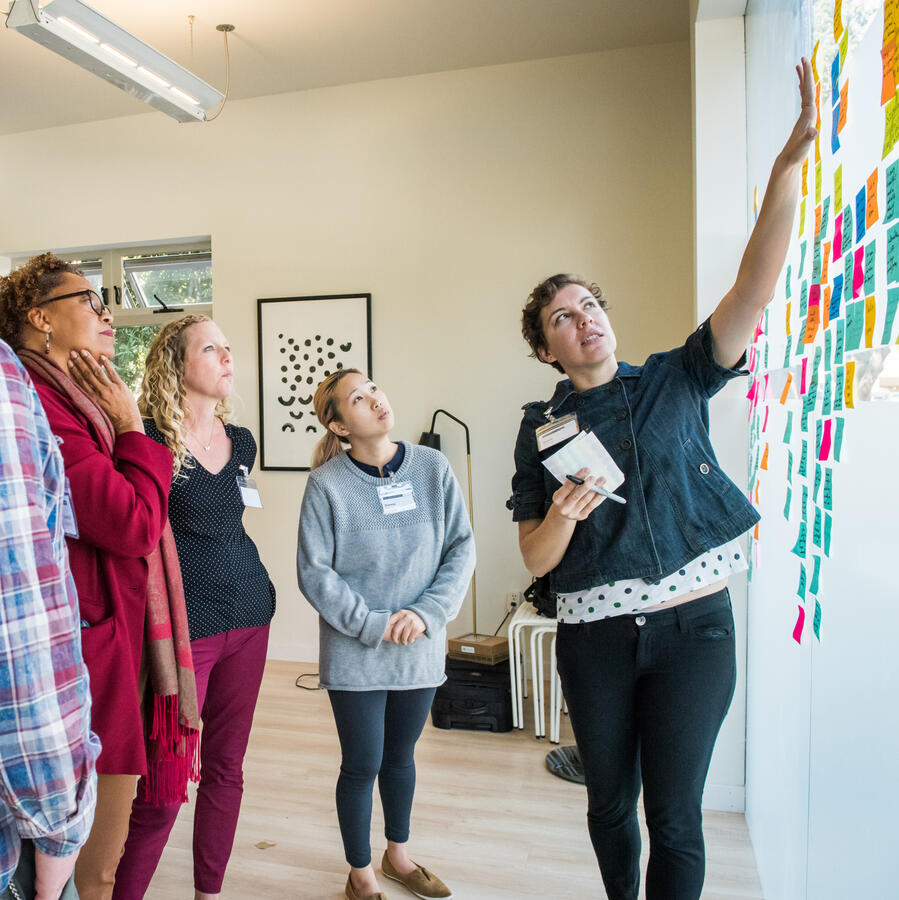 Hi! I'm Sarah Dzida.
I'm an award-winning triple-threat strategist (UX, Product & Content) and experience designer with 10 years of guiding teams to build awesome digital experiences.
I coach teams to successfully concept, design and build out innovative, sustainable, and human-centered product visions.

I lead full end-to-end website redesigns and product visions.

I design out entire experiences and ecosystems.

I mastermind content strategy, weave in content design and coach creative storytelling.
I'm currently available for engagements with agencies, enterprise teams and startups. Let's chat!
---
My Superpowers
STRATEGY
100 digital experiences over 10 years
WRITING
20 years of books, poetry, webcopy, et al
UX/PRODUCT
Apps, sites, AI, wearables, online platforms, etc
TEACHING
IRL and virtual from Budapest to Silicon Beach
---
Recent Testimonial
"Sarah is thorough and delivers impact quickly."—Christy Willingham | Head of DTS Powered Marketing
My Approach
I connect the dots for teams between discovery and development. Like a Marine dropped into a jungle, I map out your product vision into a digital reality. My work is grounded in customer discover, validated UX research and open collaboration. I use my interdisciplinary skillset to build holistic, creative and actionable strategies for teams. I then help execute the strategy while evolving the systems and teams that need to sustain it.I also never approach any project in the same way; you, your team, your problems are NOT cookie-cutter. I adapt my process and skills to your situation, your needs and your goals.
---
Work With Me
Fractional/Interim Leadership: It's not just about building the right product with the best UX but ensuring your team will have the skills and systems to sustain it.

Consulting: You or your client or your company want to build a digital thing! But how?!

Advising: Strategic product roadmaps in 30 days or 1:1 mentorships
---
Competencies
UX Strategy

Experience Design

Product Strategy

Team Management

Project Scoping

Content Strategy & Storytelling

Customer Discovery/User Research

Product-Market Fit

Information Architecture

Workshop Creation & Facilitation

Design Thinking Mentorship

Writing - creative, coaching, editing, etc.
Deliverables
User/Business Interviews

Personas

Journey Maps/User Flows

System Diagrams

IA & Sitemaps

Content Strategy

Competitive Analysis

Contextual Interviews & Usability Testing

User Surveys

Field Studies

Creative Direction

Product Ideation

Prototyping

Wireframes & Mockups

Product Roadmaps

Etc.
---
"I very much appreciated Sarah's ability to lead the client through the forest."—Ran Craycraft | Managing Partner, Wildebeest
"Sarah was able to get the team moving toward a singular goal."—Nick Jartcky | Senior Digital Marketing Manager, Xperi
---
---
"We've worked on [lots] of projects, and Sarah consistently delivers work of the highest quality."—Jaime Levy | Author of UX Strategy and Industry Leader
"Sarah knows her craft, is confident in her work, and open to collaboration."—Carrie Ko | Executive Strategy Director, Ueno
---
I am a dynamic, multidisciplinary, super curious strategist. I love making sense of complex projects and working in complex environments. Here's a quick overview of my career:
Graduated from college to educate 700 students in ESL in Japan despite not speaking the language initially.

On my return to the States, freelanced as a versatile writer from interviewing actors, profiling entrepreneurs and writing science copy for startups.

Created and led the end-to-end publishing process of Black Belt Books, publishing 30 books including books by Bruce Lee.

Earned my MFA in creative writing and authored a poetry memoir.

Switched to tech and got promoted from intern to lead UX designer in 3 months.

Collaborated with Jaime Levy on preseed/seed MVPs to validate product-market fit with Lean Startup tactics.

Was the sole UX & Content/PM in a nimble design studio, creating 18 web/app experiences for startups, government orgs, and technology companies.

Traveled Europe for 5 months; produced a play for the Hollywood Fringe Festival.

Established my consulting business, working on diverse experiences from wearables to websites and apps to AI with teams all over the world!
I am passionate about teaching and mentorship. I've taught bootcamps at General Assembly. I co-organized the social-impact design-thinking meetup OpenIDEO Los Angeles for three years and grew the membership to 300+. I'm currently teaching at USC!I also really love: reading, calligraphy, watercolor and yoga.
---
"Sarah is a perfect collaborator. Creative on her feet and able to get the job done."—Alex Molloy | OpenIDEO Los Angeles Chapter Founder
---
---
"Our clients enjoy working with Sarah because she digs into the issues."—Diran Yanikian | Founder of Dirango
DTS
How it all started
DTS, renowned for their flagship audio codec featured in Jurassic Park, has expanded their audio technologies to diverse industries. With their recent acquisition by Xperi Corporation, DTS faced challenges in aligning their brand and conveying their B2B focus.As referred by the CMO, I joined the team to drive the necessary changes. Then I stayed on to continue pushing strategic changes across other Xperi digital properties like TiVo.
---
Strategic Process & Tactics
Scoped and defined engagement requirements.

Developed B2B & B2C funnels with user personas and flows for digital channels and website.

Guided teams in aligning campaigns and assets for customer acquisition.

Ensured cohesive integration of digital initiatives with website.

Created web strategy roadmap for redesign, UX, and content updates.

Facilitated workshop for consensus on new brand principles.

Provided shared vision and strategy for DTS teams.

Advised VP and senior leadership on digital transformation and website strategies for entire Xperi digital ecosystem.
---
My Results
The shared vision and strategy facilitated these meaningful actions:
Defined strategy for a CRM with data tracking tools like Pardot and Datorama and better activation of underutilized tools like Market Cloud and Google Analytics

Relaunch of a key brand campaign for the company's 30th anniversary

Integration of a lead-acquisition landing page campaigns, leading to 3x engagement

Building out a brand toolkit for B2B/B2C audiences

Finding strategic use cases for a 50,000+ newsletter list of B2C customers that had gone dormant

Guidelines on how to integrate acquired web properties
"Sarah became the source of best practices for us."—Nick Jartcky | Senior Digital Marketing Manager, Xperi
The work pushed the team to acknowledge and prioritize their B2B customers over their B2C base. Here's how:
The marketing team reframed campaigns through a new strategic funnel to reach B2B leads by leveraging B2C engagement.

We pushed website changes that helped differentiate B2B vs B2C traffic such in how we designed the newsletter sign up and lead-generation forms.

Updated all DTS services through the new brand/web vision on the website. This included sunsetting dormant/inactive offerings.

Relaunched 75% of the website within a 6 month period. Removed all obsolete functionality—Dropbox links, email client popups, etc.
"Sarah is thorough in getting to know the business so she can deliver impact quickly."—Christy Willingham | Head of DTS Powered Marketing
With regard to the web strategy roadmap, we've built a solid foundation so DTS will be able in 2024 to:
Focus on branding, visual design and UX/UI

Continue refining the funnel for future efforts
Deliverables
Full-Scale Website Redesign & Strategy
This included personas, user flows, wireframes, sitemaps, content strategy and any other deliverables needed for a successfull relaunch. View site.
CoreLogic
How it all started
CoreLogic, a leading provider of data and technology solutions for real estate, insurance, mortgage, and government sectors, faced brand dilution and leadership changes following multiple acquisitions and mergers. Despite a brand relaunch, the principles were not fully implemented beyond marketing assets. Additionally, a website relaunch within a tight 4-month timeline was necessary for securing private investment.As requested by the Sr. Creative Director, I successfully assisted in meeting the deadline and continued to support the company with digital transformation and marketing/product strategy.
---
Strategic Process & Tactics
For the website redesign:
Over 4 two-week sprints, crafted product roadmap, sitemaps, personas, wireframes

Mentored team, obtained approvals

Handed off to creative/digital team, supervised output

Collaborated with Japan-based PM

Audited, prepped, and migrated 1,000 blog posts

Led discussions on chatbots, lead generation, SEO, metadata, brand strategy, communications

Managed vendor decisions

Overcame dev agency change amid Covid surge
Post-website redesign:
Prepared team for future website phases and provided assets for C-suite presentations.

Assisted in onboarding the new CMO and collaborated on launching successful campaigns.

Developed updated website roadmap with new navigation taxonomy and SSO portal for services.
"I loved the way Sarah wrangled all our teams into a cohesive strategy."—Josh VandeBrake | Sr Web Strategist, CoreLogic
My Results
Removed 68,000 inactive or old webpages

Successfully launched a leaner website with better UX, UI and content/brand strategy.

Provided CoreLogic with a more tensile and sustainable taxonomy for future brand initiatives, messages and acquisitions.

Aligned CoreLogic's brand pillars with all website communications.

Transitioned marketing teams into using product marketing tactics.

Doubled stock value and helped CoreLogic secure private investment by Stone Point Capital and Insight Partners

Supported internal restructuring efforts by providing a sustainable foundation; the website's been visually redesigned twice, but the architecture and web strategy are the same
"I valued Sarah's leadership and ability to move the team forward with a smile."—Tico Clark | Software Engineer, CoreLogic
Deliverables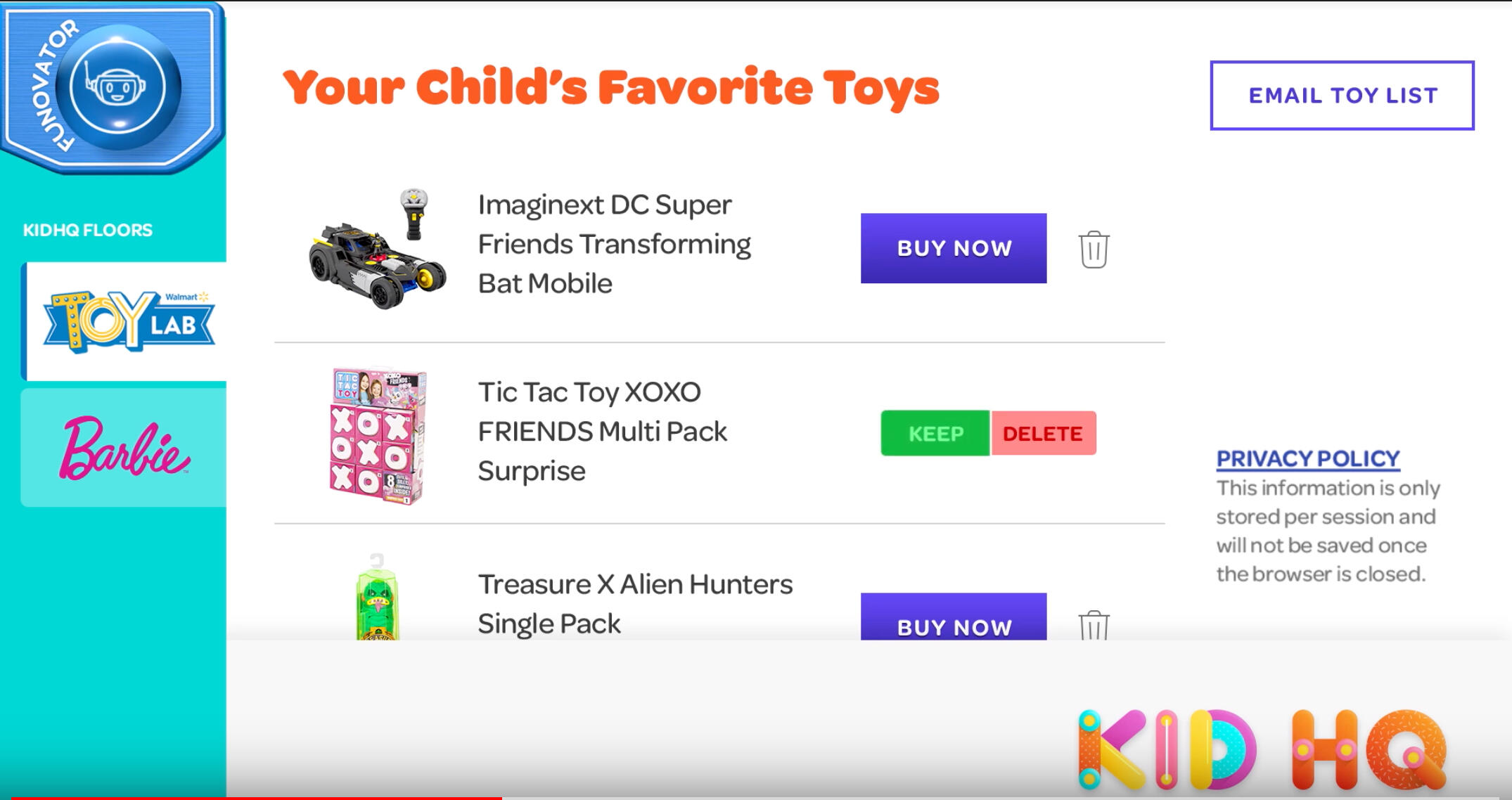 Full-Scale Website Redesign & Strategy
This included personas, user flows, wireframes, sitemaps, content strategy and any other deliverables needed for a successfull relaunch. View site.
Technology, Humans & Taste
How it all started
In 2018, Walmart invested in a $250 million strategic partnership with Eko to attract shoppers and boost customer engagement through interactive video experiences. With its proprietary platform, Eko then reached out to the XR agency Technology Humans & Taste (THAT) to develop several shows. THAT pitched three winning ideas, and then they brought on dedicated teams to build out each one. I came on as the UX designer for a show that was like the Internet and about "everything" called "Whaddyawannaknow."I then stayed on to oversee the development and relaunch of Walmart, Eko and THAT's award-winning 2018 Toy Lab for Christmas. But instead of one show, it would now be five. I managed three of them.Later, THAT founders invited me to provide expertise on their own digital initiatives specifically how to convert their proprietary creative methodology into an AI experience that would revolutionize their business model and offerings.
---
Strategic Process & Results
Whaddyawannaknow Process:
Built the end-to-end product experience from concept to launch

Spearheaded UX research and MVP prototypes to ensure concept validation.

Collaborated with creative writer, creative director on building out full experiences and use cases.

Created end-to-end documentation and architecture which was used by digital, creative, production, marketing and dev teams across four agencies

Ensured custom Eko functionality was feasible while we waiting to onboard a vendor to build it. They eventually were hired but after all design work and filming had been approved.

Presented to leadership and advocated for all experience decisions and recommendations

Provided support to the discrete team—Create With Me

Onsite for filming and guidance
Whaddyawannaknow Results:
By the numbers, users consistently played up to 20 facts, which equaled about 5-10 minutes of play time.

We won the 2020 CommArts Award for Interactive Mobile/Tablet Entertainment
---
KidHQ, ToyLay & Grown-Ups Only Floor Process:
Built and managed the end-to-end redesign process from concept to launch

Scoped out several versions of the experience so Walmart/Eko/That could expand it in 2024

Supervised the efforts and provided support to three UX designers across the other shows to ensure the UX was cohesive across all KidHQ

Initiated guerrilla user research efforts on the Grown-Up Only Floor. At Walmart's Toy Day—a special event in which children come to test out new toys—I conducted interviews with parents.

Lead/managed across bicoastal teams across 10 agencies including Buzzfeed

Advocated for all experience decisions and recommendation; maintained all experience benchmarks across all teams

Onsite in Long Beach, CA for a full week of filming; at the same time focus group feedback was coming in and I synthesized it into the documentation on the spot

Developed marketing, email and campaign flows; wrote Toy Report emails and other documentation

Successfully proposed the chosen name: "Kid HQ," in a creative brainstorming exercise

Took ownership of COPPA requirements for children's advertisements and onboarded legal team multiple times to assure them of our compliance

Developed an interactive video methodology which THAT started rolling out as the standard onto other shows.
KidHQ, ToyLay & Grown-Ups Only Floor Results:
Over 3.1 million engaged view with kids spending an average of 10+ minutes playing in Toy Lab

Over 2.1 million toys were added to Toy Reports and 90% of Toy Reports were shared with parents.

179 M impressions

8 M total interactions

Best Interactive Content Series or Piece - Digiday

Silver Telly Branded Content Craft-Interactive Video - Telly Awards

Silver Telly, Branded Content General - Children - Telly Awards
KidHQ, ToyLay & Grown-Ups Only Floor Press:
---
AI roadmap Process:
Gathered, synthesized and organized all institutional knowledge about Dim Sum, DumDum AI, etc.

Developed a 4-phase product roadmap with an emphasis on Phase 1

Articulated user stories, technology needs, and practical steps to start building out the AI database and data models.

Developed an MVP for DumDum AI across four different platforms.

Redesigned the internal-facing Dim Sum system and showed in a future phase how it would/could populate DumDum.
AI roadmap Results:
For DumDum AI, we finished the work in March 2020. But it's now a product used by brands like Pepsi and Signal.
---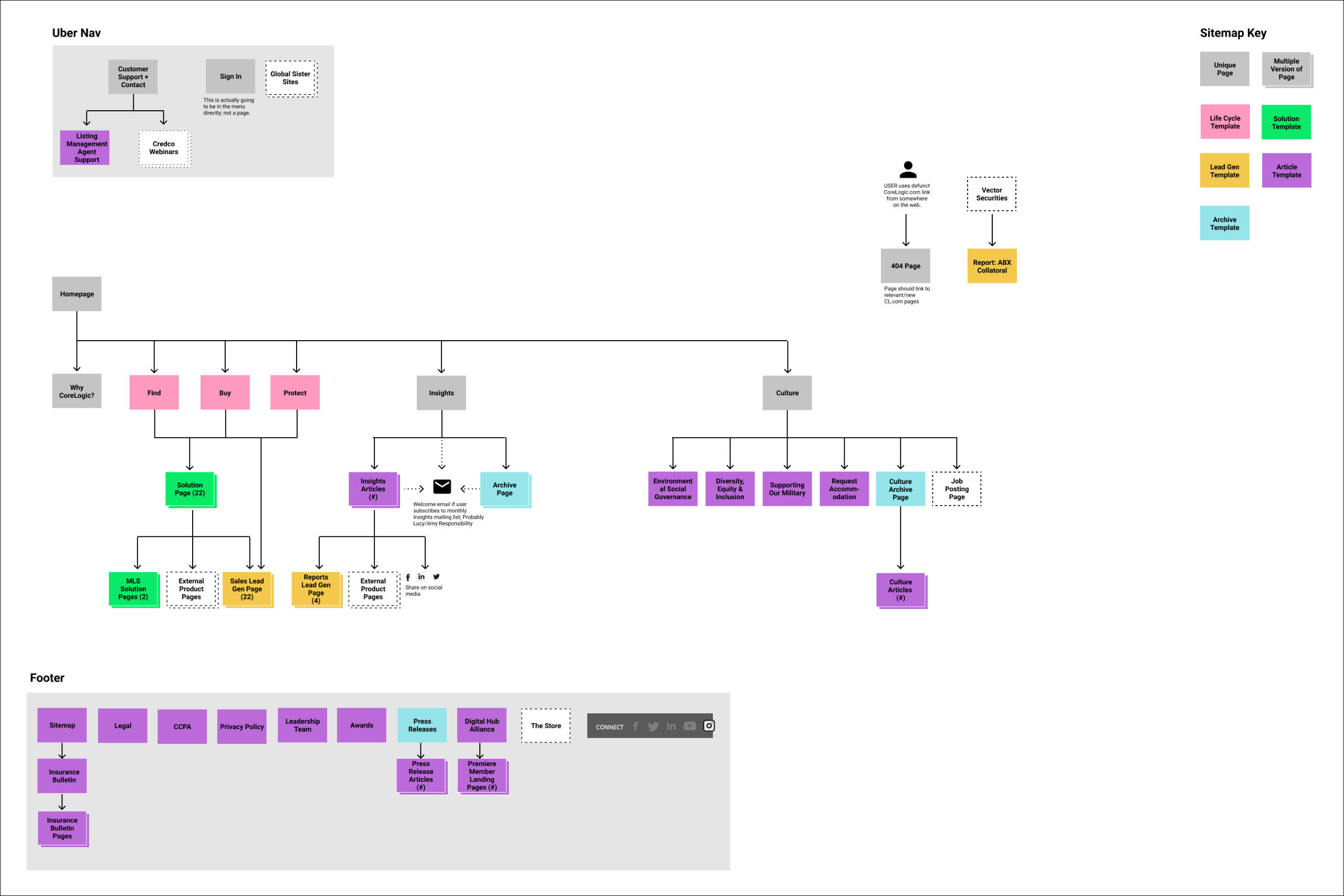 For the map of the multiverse:
Advised THAT on how to storytell the "map of the multiverse" to potential customers

Designed several screens and flows to align team decisions
Gensler & Travis County Civil & Family Courthouse
How it all started
Having outgrown its previous space, Travis County—the fifth most populous county in Texas—formed a public/private partnership to construct a new Civil and Family Court Facility that better serves its constituents. Hunt Development Group partnered with the architecture and design firm Gensler to bring the new building to life. There were lots of digital aspects to consider in addition to the building itself. And now that the teams were less than 6 months away from bringing people into the building, it was time to address them.Gensler asked me to help connect the digital experiences with the physical space. In 2022, the $333M building welcomed constituents!
---
Strategic Process & Tactics
I was two years behind everyone else on the project. So I needed to onboard fast. I also couldn't visit the space in person; so I had to figure out how to close that knowledge gap. I ended up hanging the blueprints for the entire building in my office. This way I had a quick reference to where everything was located. From there, I had to:
Audit the jury process, provide a digital-transformation and connected-experience recommendations to the Travis County stakeholders and Hunt.

Reassess all the previous and approved concept work to make it a reality.

Articulate, connect and supervise Travis County stakeholders on how to evolve their operations to make the intended new digital kiosks and docket system work smoothly.

Navigate different stakeholders, teams and their priorities at the Gensler, Hunt, Travis County level for buy-in, collaboration and approval.

I also conducted multiple interviews of judges, Travis County personnel and Gensler stakeholders to do this.

I meticulously and surgically inserted the design goals across multiple systems on the Travis County government website and kiosks about to be installed in the buildings.

I advocated for content strategy needs across all pages.
"Sarah is no-nonsense and quick with an answer."—AJ Patterson | Director of Connected Experiences, Gensler
Our Deliverables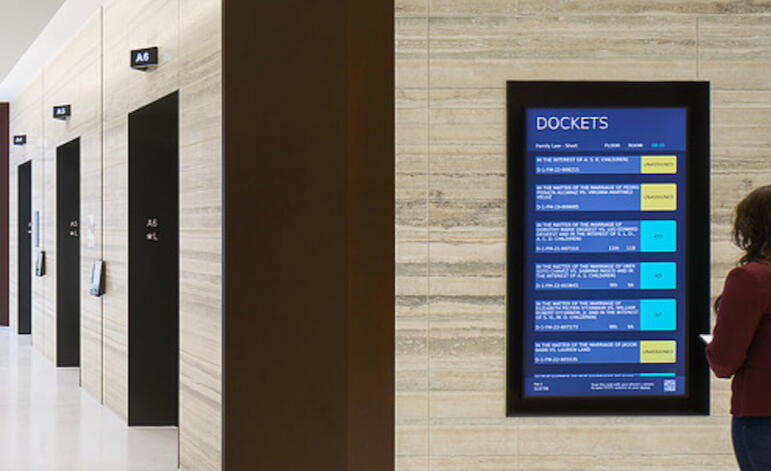 Jury Flow
I audited the full front- and back-stage jury flow across all government teams. I made targeted recommendations for digital transformation across the entire experience.
---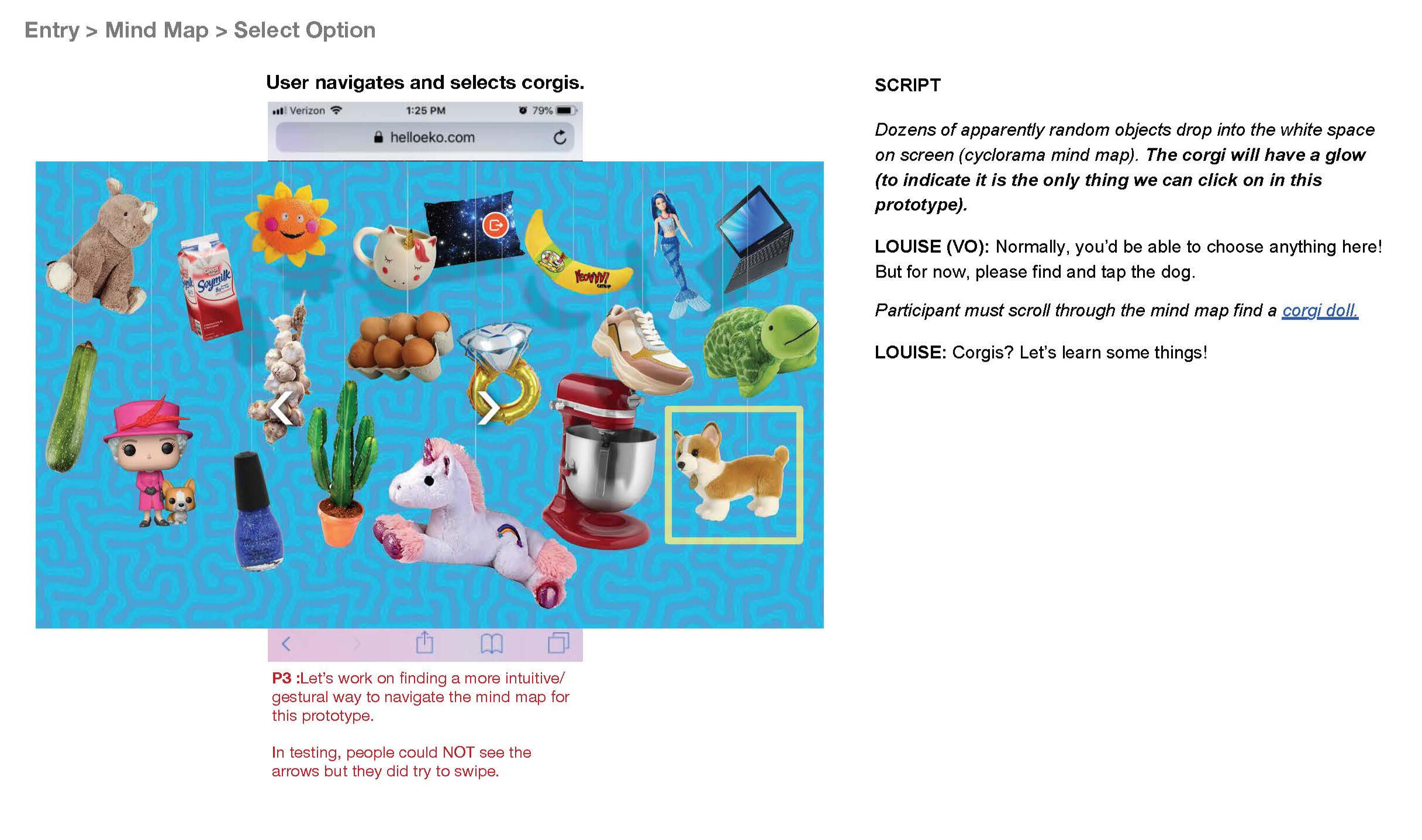 Kiosk Interfaces & Digitizing the Entire County Docket
The concept sold over 2 years ago now had to be made a reality. I connected the online website pages to sync and display across multiple kiosks. I also created a brand-new online docket experience for the county. View here.
---

Integrating New Pages on TravisCountyTX.gov
Government sites are complex and cumbersome. I wireframed and ensured our new pages got inserted properly into the current website. View here.
---
MCR Labs & Zera Hemp Labs
How it all started
In 2018, the United States signed into law the Farm Bill, which removed restrictions on the sale and production of hemp by no longer classifying it as cannabis. It also made it easier to send hemp products and samples across state lines, and that's why Zera Hemp Labs came to us. They tasked L3A Studio with helping them launch a laboratory network for the new market of hemp cultivators nationwide. And L3A Studio brought me on as a partner.What followed was a robust and in-depth process to understand, ideate, strategize, design and launch not just a website service but a fully-fleshed business for a new industry.
---
Strategic Process & Tactics
Our strategy work needed to serve and satisfy a range of users. This included people who cultivated hemp, people who produced hemp products, people who bought them, people who sold them, our client's employees and future lab partners, and all the federal and different state legal requirements and regulators.Here are some strategic tactics we employed:
We conducted a competitive analysis of over 30 competitors in the hemp testing space.

We wrote and evolved multiple user flows and personas to capture all layers of information needed to build a great UX and product experience.

We interviewed end-users about their needs, including hemp cultivators and product makers.

We designed sitemaps, wireframes, prototypes, and UI for a marketing site, an accounts portal, and a shipping kit.

We tested our designs on real users before finalizing them.

We developed a content strategy, UX writing, and other product copy.

We also just learned A LOT about hemp and documented that research as we went.
"Sarah is simply awesome to work with. I can't wait to work with her again."—Lisa Lokshina | Co-Founder L3A UX Studio
Our Deliverables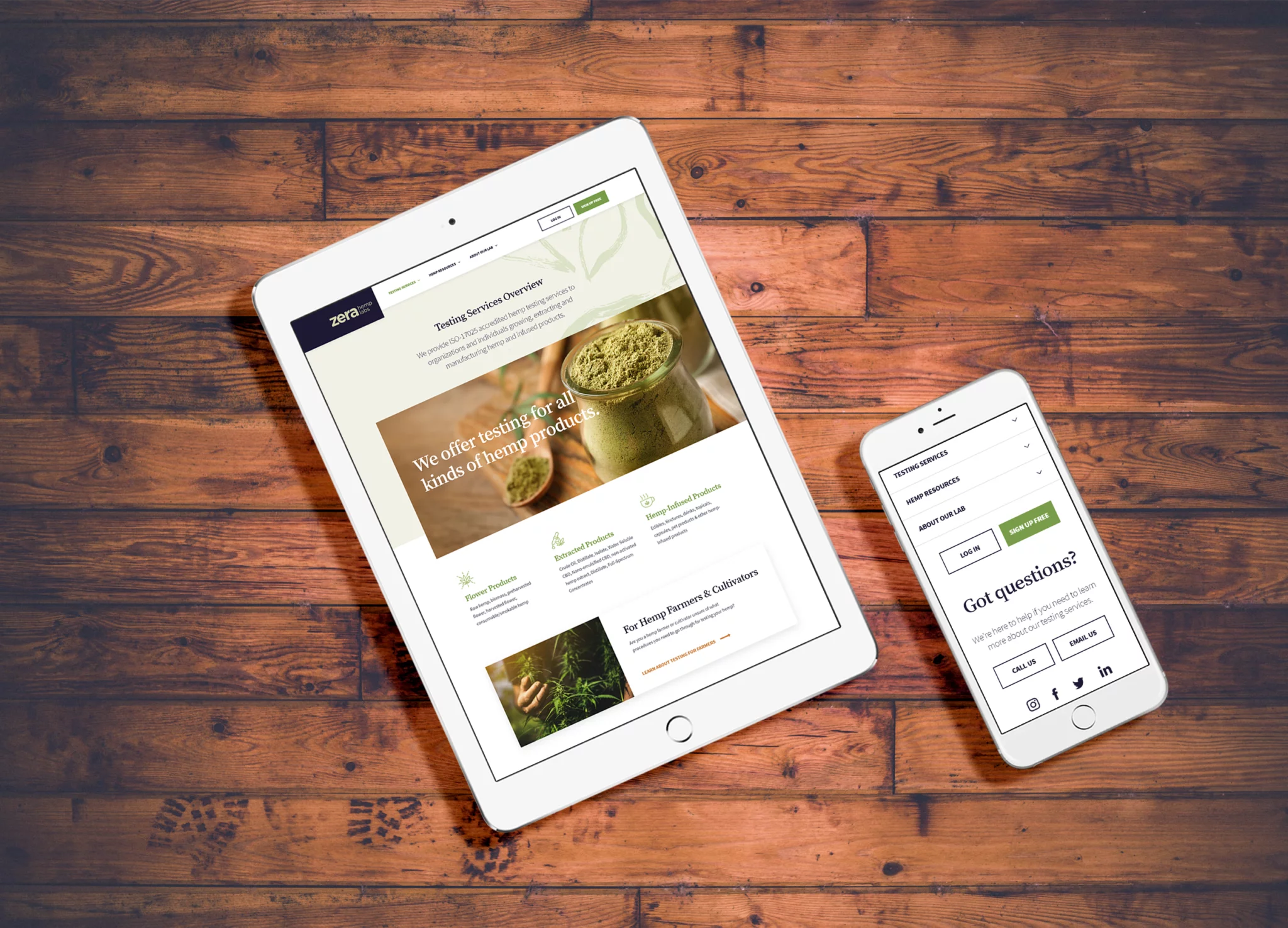 Marketing Site
The outcome of our strategic work allowed us to build the first touchpoint for most users—the marketing website.
---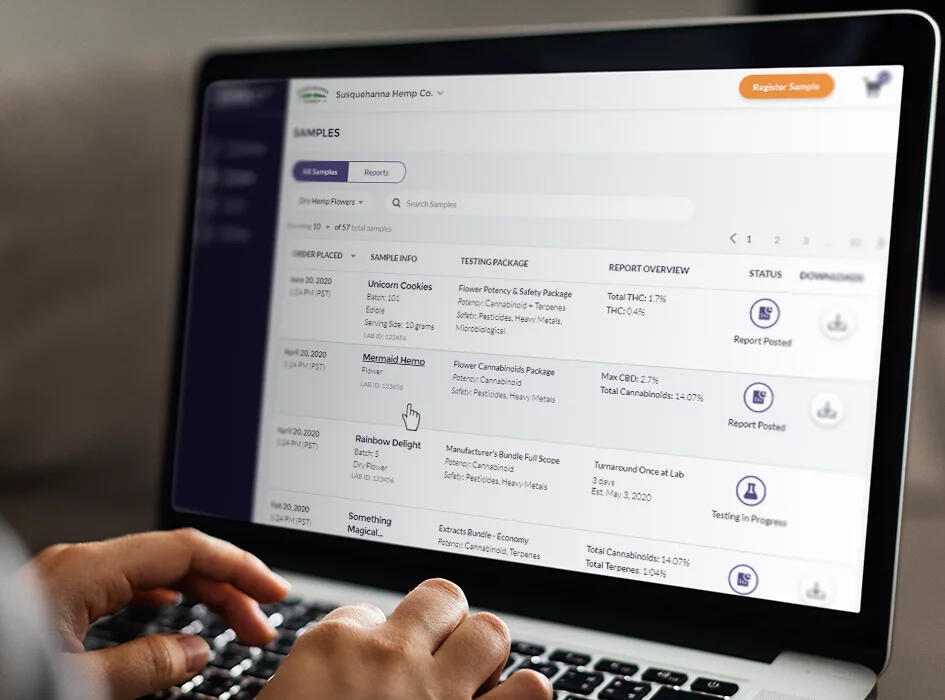 Accounts Portal
We built Zera Hemp Labs an account portal unlike any other in the marketplace. This is where users can order, pay, track and manage tests for their hemp products all in one place.
---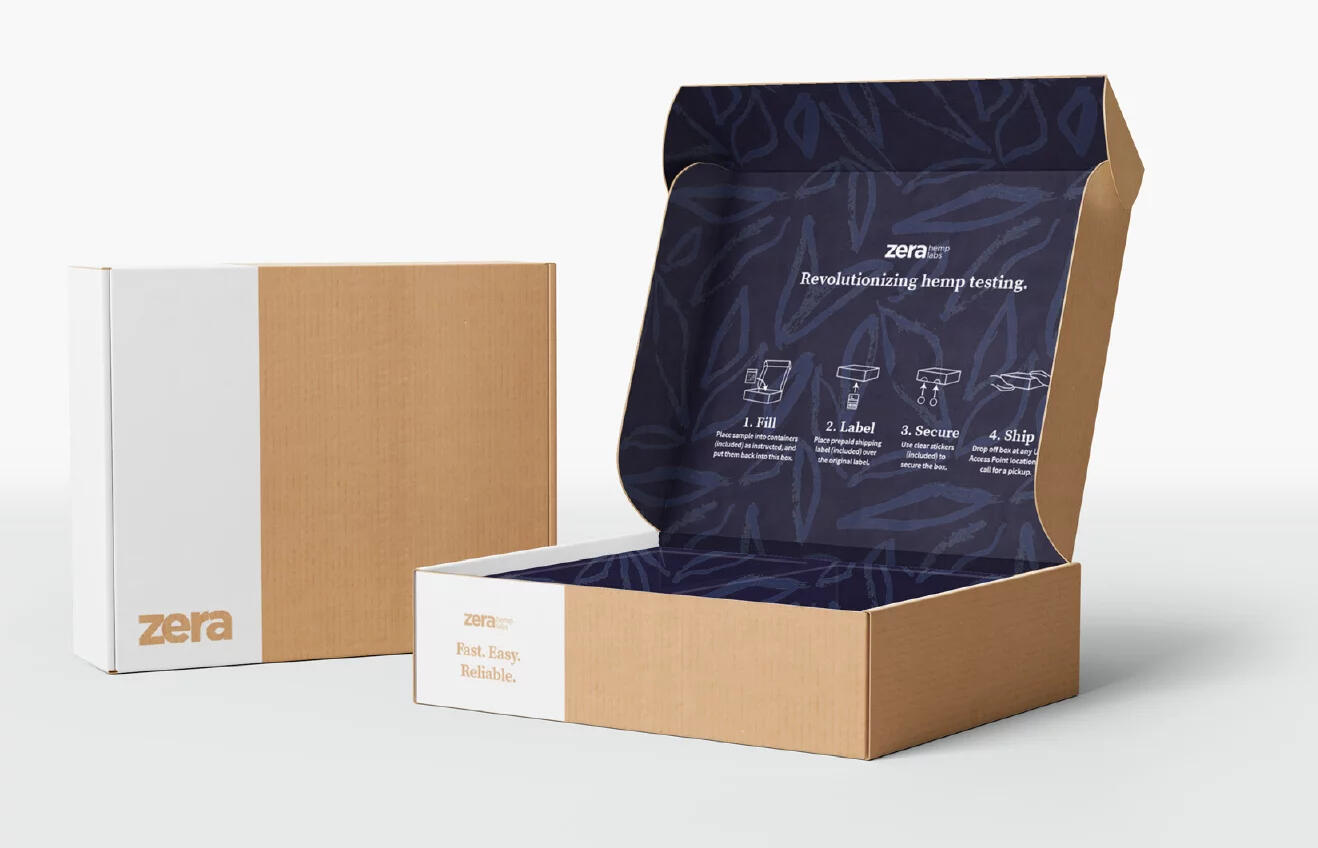 Shipping Kit
Because hemp isn't restricted like cannabis, we innovated and designed an easy shipping kit for users to send their samples. This helps customers who need quick turnaround and ease of mind to send their product to labs in an easy-to-use kit equipped with instructions, product containers, and a pre-paid shipping label to boot.
---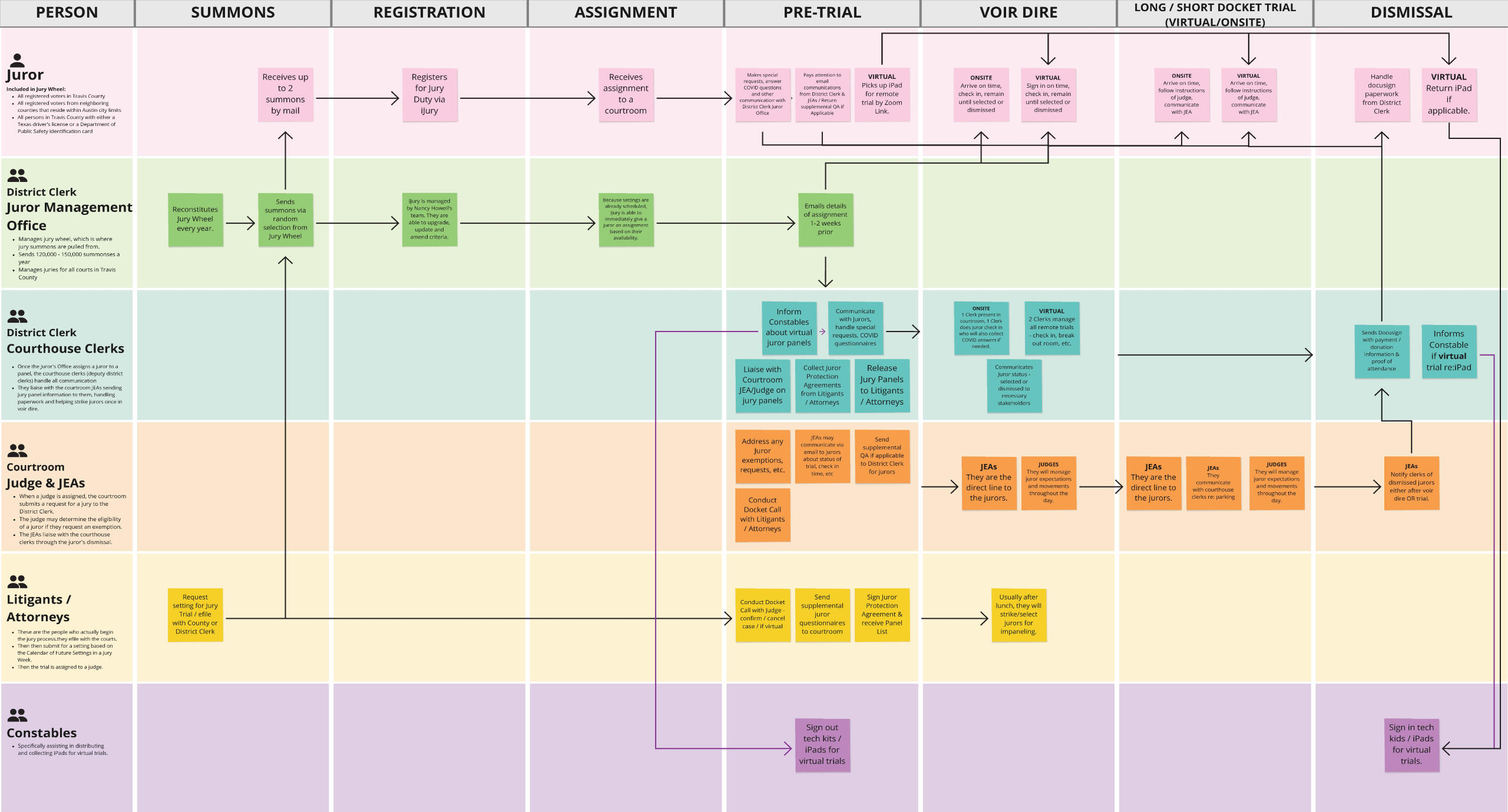 MCR Labs Navigation & Website Ecosystem
L3a Studio asked me to stick around to help MCR Labs build a new navigation system that networked together all their subdomain properties. View here.
---